Volunteers and Community

water borehole at an excluded fulani community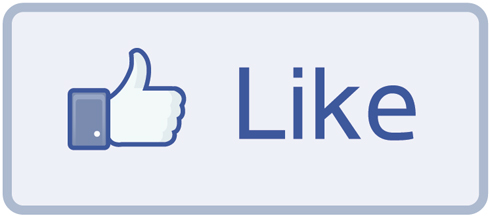 Volta Lake, July-August 2013 - A holistic approach to development: ONE, tackling education, TWO, access to resources and THREE, communities empowerment
A small community of fulani herdsmen based in the savannah's grazing fields around the Volta Lake in the Easter Region of Ghana has suffered problems accesing water since settling in the area.
SVG and its partners first visited the area months ago, to check conditions in the community.
The fulani are originally from Mali, and tend to be nomadic herdsmen. Their lifestyle and origin sometimes creates tension and conflict with local ghanaian communities, who are usually farmers. Cows from the fulani groups graze in lands adjacent to where 'locals' farm, and ocasionally invade them.
Media reports do not help the situation, by portraying fulani herdsmen as aggressive, heavily stereotyping, and focusing on negative aspects of the daily interactions between these and local communities. Most times there does not exist neutral reporting for the truth behind the events reported. Politicians might play a role in this as well, using these communities as scapegoats for violence/negative events in the area.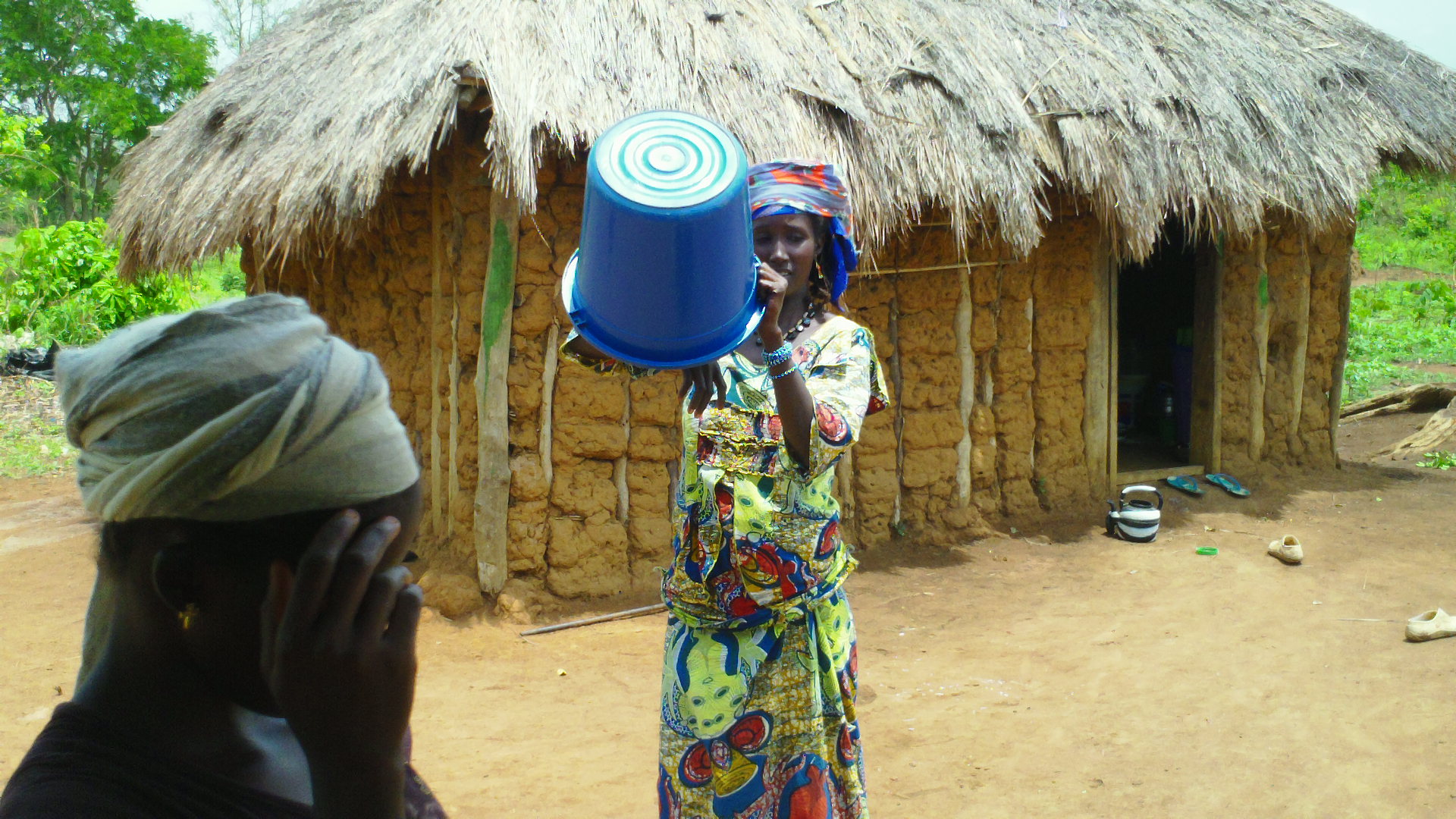 Some of the challenges experienced by these communities include lack of electricty, lack of access to adequate sources of water, no sanitation infrastructure.
Children in the community don't attend local schools due to economic, social, and other issues relating to the existing conflict between local and these semi-nomadic settlements.
intervention
After assesing these challenges and talking to the community, svg decided on the appraoch and set out to tackle the various challenges.
This involved the following: building of a structure that would serve as school for the community; building of a small sized reservoir that would collect water from the rain and store it for the community, to avoid the long time spent by women and children fetching water; in the medium term, we decided to conduct studies to check for feasibility of a water borehole; it would be digged if underground water was revealed to be present in sufficient amounts.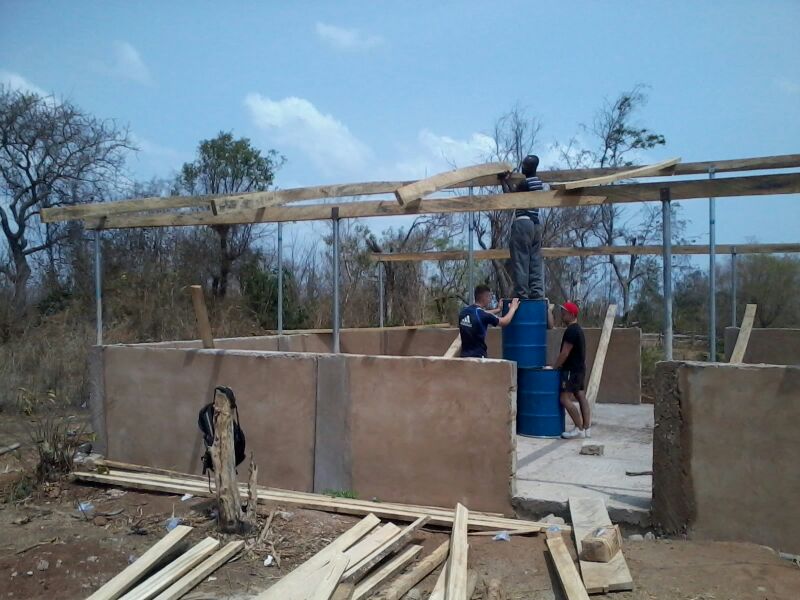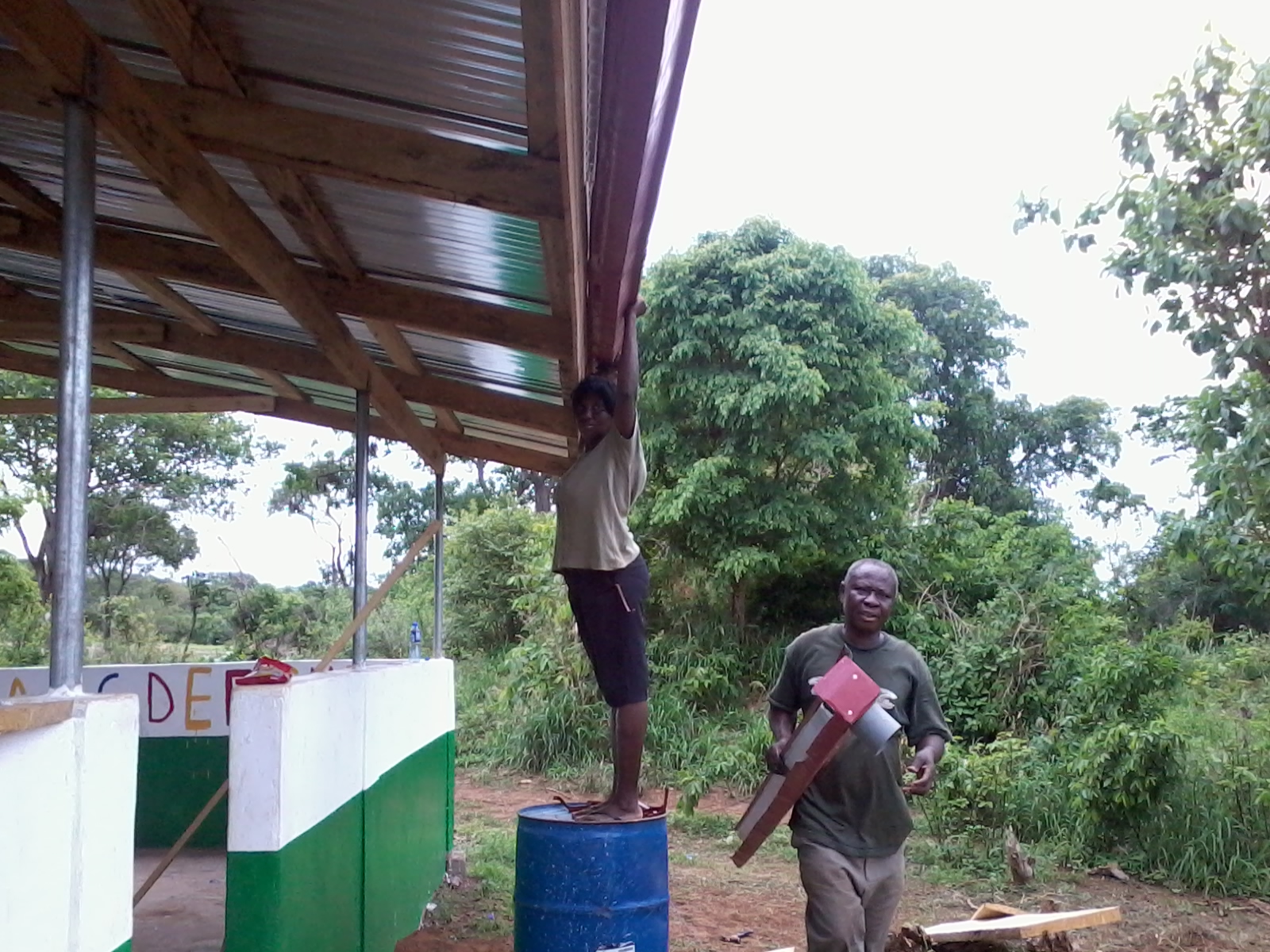 school grounds and water reservoir facility being built
© svg 2013
Finally, in July 2013, a water borehole was digged for the community, and school lessons conducted by svg volunteers were initiated at the facility seen above. This is an ongoing project.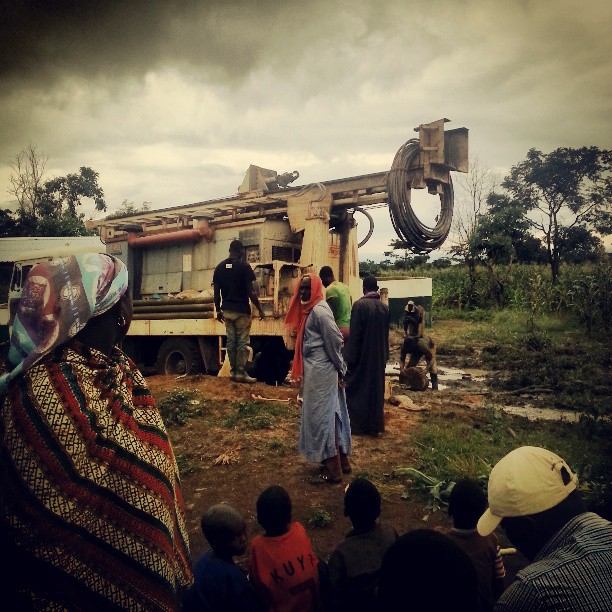 © svg 2013
contact us for more information: info@svgafrica.org