Volunteers and Community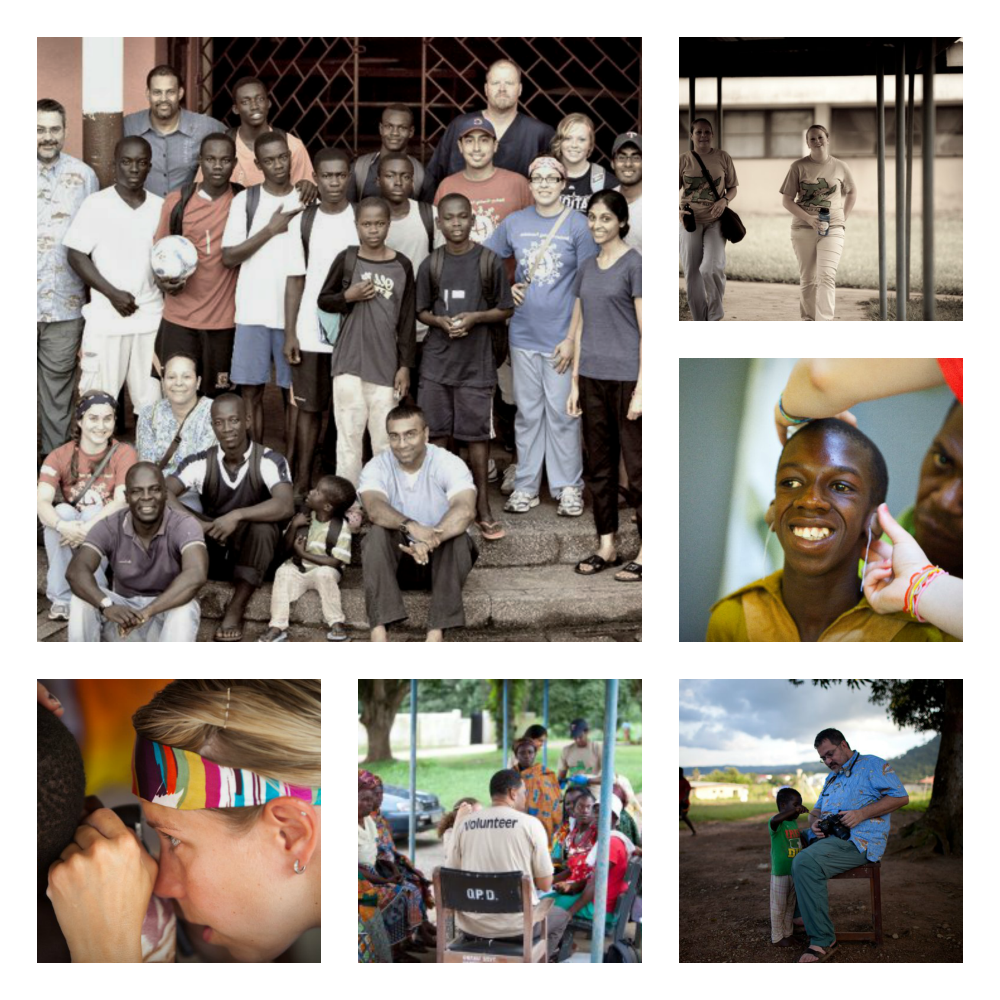 As a health worker, you'd be placed in a local community clinic or hospital according to your area of interest/ expertise.
Volunteer Doctors, Nurses, and Midwives will need to provide documentation in order to comply with the Ghana Dental and Medical Association standards for short term volunteers. These are license to practise, College/University Diploma, and CV. This requisite does NOT apply to medical or nursing students.
Volunteers should be aware that basic resources/equipment -gloves, stethoscope, etc.-needed for their daily work will not be provided by the local institution.
Characteristics of these programmes:
Placement period is between one and six months.
The prospective volunteer must be fluent in English.

Volunteers will organize their own transport in and out of Ghana, as well as visa procedures at Ghana Embassies in the respective countries of origin.

¨ VOLUNTEERING PROGRAMMES FEES
1st Month US$350 (Application fee $150 plus monthly fee $200)
After the first month, the charge will be of $200 per month, so if you stay:
2 Months, the total fee would be $550
3 Months, $750
4 Months, $950
5 Months, $1150
6 Months, $1350

The fees cover the following costs: airport pick-up, accommodation, transportation to host institution and supervision throughout your placement; inspection tour of prospective host institutions, communication (telephone/ email), staff allowances.
An additional amount of $60-$80 a week should be enough to cater for all other expenses.
** Costs incurred while touring will be covered by you.

Your expenditures: Mineral water: 0.5 litre sachets will cost you GhC0.10cedis-10 cents of a dollar approx.-, a bottle of beer will cost you Ghc2.00 cedis- around 80 cents-, continental food prices go from $3-$6. Local foods such as fufu, banku, Kenkey, are cheaper. Transport within town is mainly by small mini buses seating about 16 passengers and taxis. Fares on minibuses are very low: an average taxi ride from one village to the next is $2.
We advise you bring cash for your own expenses, and change it at one of many forex bureaus; travellers' cheques and visa cards are accepted but only in Accra, Kumasi or other major urban centres.
Most institutions start work at 08.00 hrs and close at 15.00 hrs or 17.00 hrs GMT, depending on the type of institution.