Volunteers and Community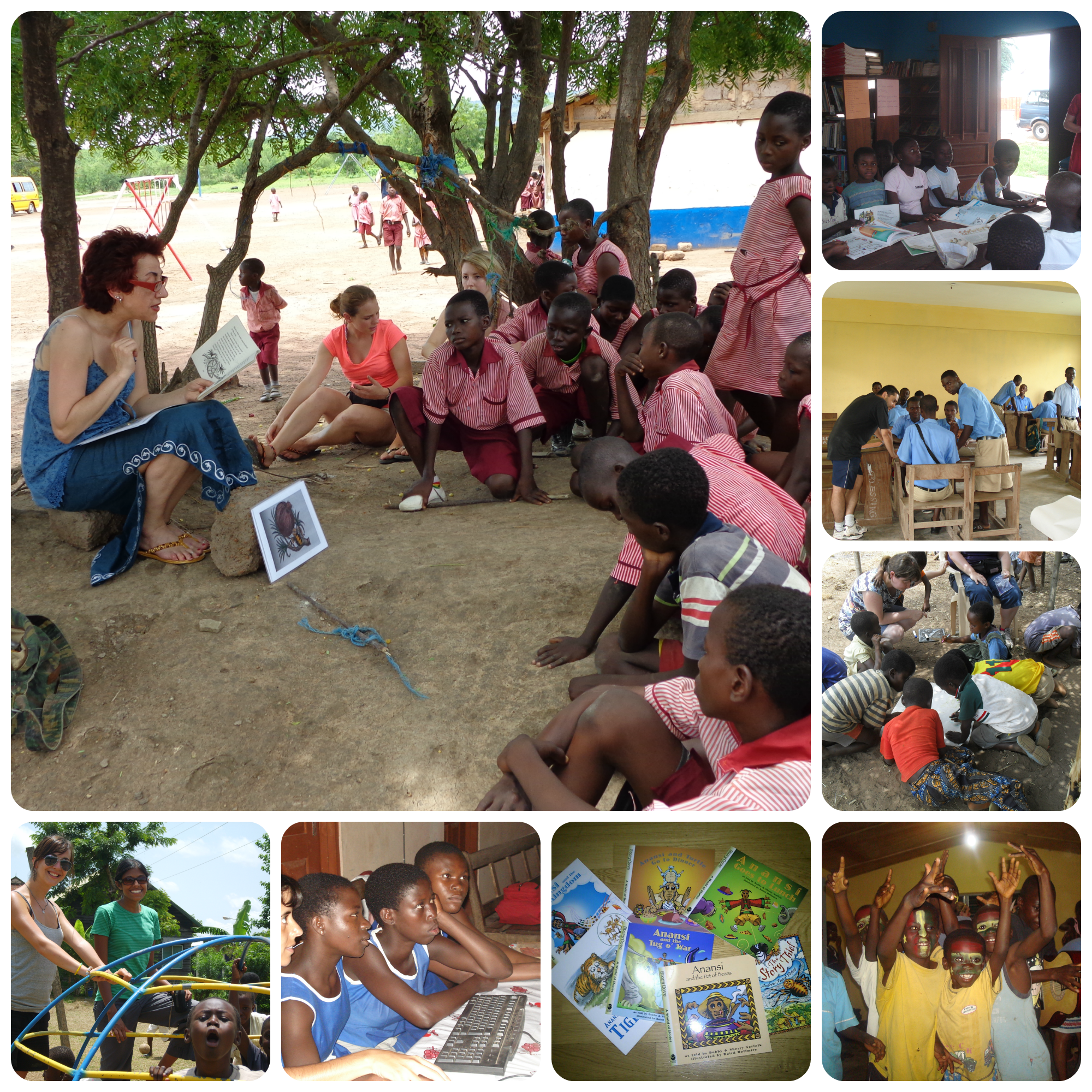 'Technology is just a tool. In terms of getting the kids working together and motivating them, the teacher is the most important.'
Community Development Programmes are organized by SVG in partnership with local institutions, placing volunteers in spaces in need of assistance.
The aim of these programmes is to promote socio-cultural exchange, to challenge culturally inherited behaviours and attitudes, to strengthen the beneficiary institutions and staff through the provision of skilled aid, and to serve as an additional tool for self development.
Targeted fields: Education (primary and secondary, technical and vocational schools, and charity homes), health (HIV/ aids, its prevention, care& support, the strengthening of local hospitals/ clinics).
We are therefore looking for short or long term volunteers to serve as teachers, campaigners (HIV/ AIDS awareness, prevention and care), administrative and medical staff in hospitals/ clinics, teachers/ social workers in charity homes. You can also join one of the District's Libraries either as a computer teacher or to help the staff develop their duties.
As a teacher, you could be teaching some of the following subjects: English, French, Math, Science, fine arts, economics, accounting, business management, technical drawing, woodwork, computer studies etc. More>
Our Community Libraries Program demands volunteers who can be in charge on these educational institutions, and promote their use/development.. This programme is aimed at supplementing the efforts of volunteers placed as teachers and in foster homes. More>
¨ Characteristics of the programmes:

Placement period is between one and six months, renewable.
The prospective volunteer must be fluent in English.
Volunteers will organize their own transport in and out of Ghana, as well as visa procedures at Ghana Embassies in the respective countries of origin.

¨ VOLUNTEERING PROGRAMMES FEES
1st Month US$350 (Application fee $150 plus monthly fee $200)
After the first month, the charge will be of $200 per month, so if you stay:
2 Months, the total fee would be $550
3 Months, $750
4 Months, $950
5 Months, $1150
6 Months, $1350

The fees cover the following costs: airport pick-up, accommodation, transportation to host institution and supervision throughout your placement; inspection tour of prospective host institutions, communication (telephone/ email), staff allowances.
An additional amount of $60-$80 a week should be enough to cater for all other expenses.
** Costs incurred while touring will be covered by you.

Your expenditures: Mineral water: 0.5 litre sachets will cost you GhC0.10cedis-10 cents of a dollar approx.-, a bottle of beer will cost you Ghc2.00 cedis- around 80 cents-, continental food prices go from $3-$6. Local foods such as fufu, banku, Kenkey, are cheaper. Transport within town is mainly by small mini buses seating about 16 passengers and taxis. Fares on minibuses are very low: average taxi costs are about $8.

We advise you to bring cash for your own expenses, and change it at one of many forex bureaus; travellers' cheques and visa cards are accepted but only in Accra, Kumasi or other major urban centres.
Most institutions start work at 08.00 hrs and close at 15.00 hrs or 17.00 hrs GMT, depending on the type of institution.